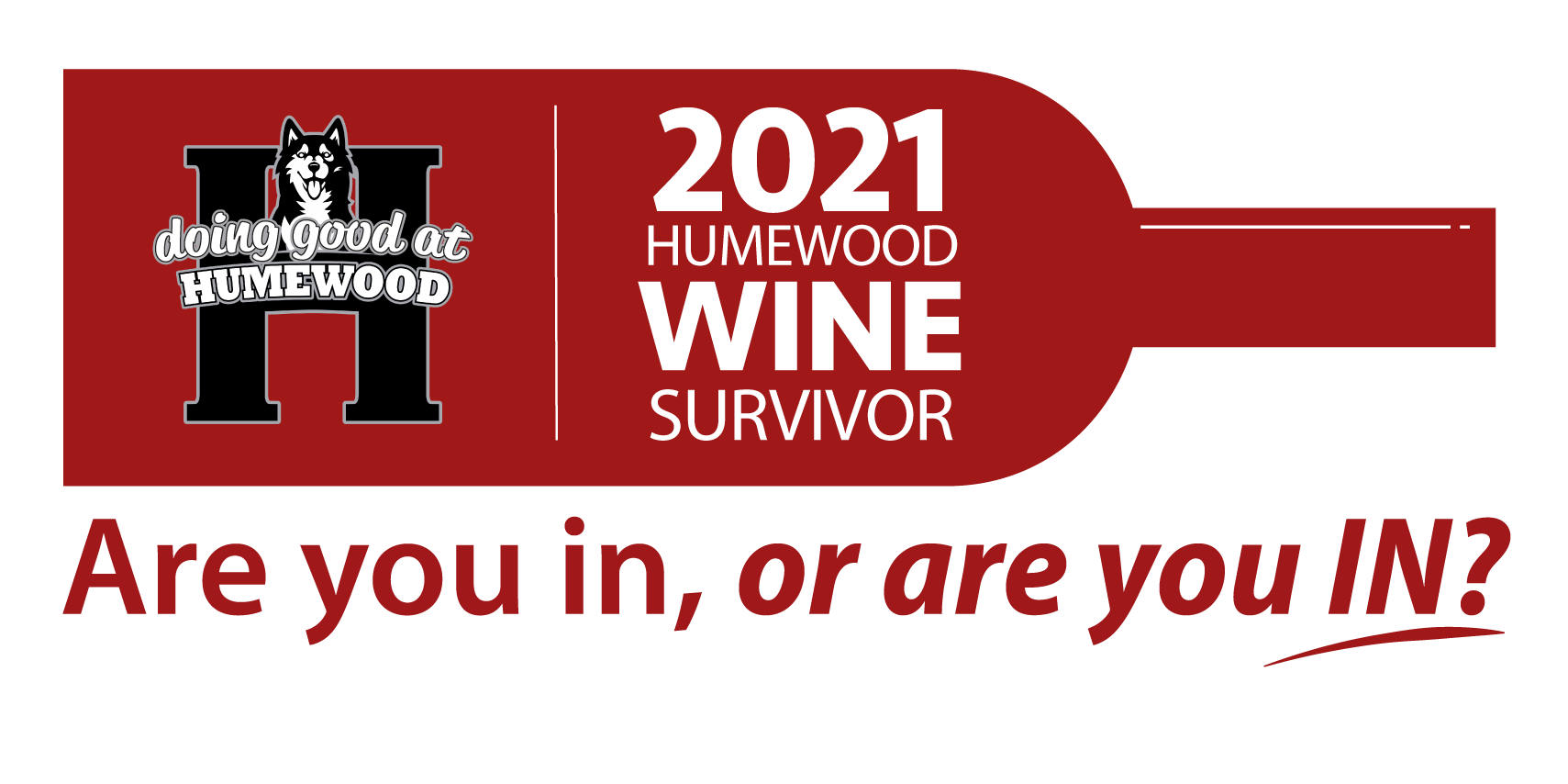 WINE SURVIVOR, Humewood's favourite wine fundraiser is BACK for 2021!
What is Wine Survivor? It's kind of like the famed game of elimination, except the prize is a whole bunch of wine, split between the final three contestants who have not been "voted out" of the game. There are also many one-off draws along the way.
More details on how it works can be found below, but first, some important dates:
FINAL REGISTRATION due
Friday, February 12.
FIRST DRAW,
Sunday, February 14.

REGISTRATION NOW OPEN
How To Play
To become a Wine Survivor contender, all you need to do is buy in for $40* ($20 goes to the Council and $20 towards the prize pool). Your entry is valid for the duration of the game… until you get eliminated! There is no limit to how many entries into the game you can buy – the more entries, the more chances to win (and the more funds raised for Council)!
---
*NEW THIS YEAR* – Due to Covid, we are not collecting bottles of wine this year, so all prizes will be in the form of gift cards.

LCBO or Soul Provisions
YOU GET TO CHOOSE!
---
Like Survivor, all players are looking to win immunity. Once the game begins there will be nightly draws.
The first name drawn will gain immunity for that evening's draw.
The next 4 names drawn are "voted off" (eliminated).
For those being eliminated for the first time, fear not! You get to make one of two choices:
Accept your fate and remain eliminated from the game.
You can buy back into the game for $20.

If your name is drawn for a second time, sadly your time in Wine Survivor will have come to an end and you will be automatically eliminated. The tribe has spoken!
The Essential Details
REGISTRATION
Register for Wine Survivor here.
IMMUNITY AND ELIMINATION
*New This Year* – Immunity and elimination will take place on nightly Zoom calls at 7:30 pm. We'll be using the website Wheel of Names to add a little excitement.
BUY BACK
Eliminated players can buy back into the game by 5PM of the day after their elimination to stay in the game.
In addition to buying back on the website, players who buy back MUST email game hosts Lisa and Moe at Humewood.winesurvivor@gmail.com to confirm their buyback.
Buy back into Wine Survivor here.
RANDOM DRAWS
Every Wednesday is Wine Wednesday and the immunity winner also wins a $20 gift certificate (aka "bottle of wine") and a gift certificate for 2 popsicles from Soul Provisions.

There will also be random draws (e.g. Valentine's Day Wine Winner) for $20 gift certificates and gift certificates for 2 popsicles from Soul Provisions.
WINNERS
The Top three winners are usually drawn when there are 5 to 10 contestants left in the game.

* Grand Prize: 60% of prize pool
* 2nd Place: 35% of Prize pool
* 3rd Place: 15% of Prize pool

At the end of the competition, all players who are in the Deadpool (those voted off the island) will have a chance to win a gift card (to the LCBO or Soul Provisions of course) to drown your sorrows or taste buds over being voted off the island.
Prize pool depends on how many contestants play Wine Survivor. All prizes to be paid by Humewood Parent Council.
PLEASE DIRECT ANY QUESTIONS TO LISA AND MOE AT humewood.winesurvivor@gmail.com.