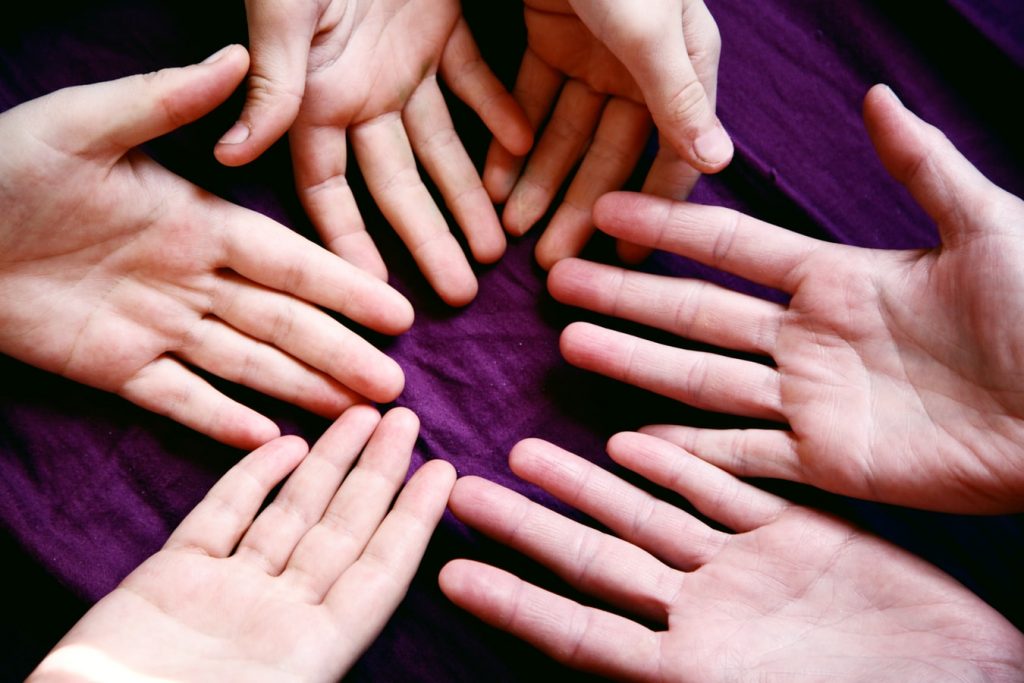 There's no denying that 2020 has been One. Crazy. Year. Life has been upended and we've all been faced with a reality that no one could have ever anticipated. And let's be honest, it's been an emotional rollercoaster!
Among it all, however, we've also seen amazing displays of compassion and the strength of both our Humewood and greater St. Clair community. We've also seen the immense dedication of our teachers and school staff, and we've been amazed at just how resilient our kids are, whether in adapting to virtual school or diligently following new protocols. 
That said, we know that keeping life going with so much disruption and keeping it together (or doing our best to do so) takes its toll. That's why Humewood School Council, in partnership with Humewood's Wellness Advocate, Mr. Polak, have formed a Health and Wellness Committee. 
In preparation for the holidays when we'll all hopefully have some time to be more relaxed, the Committee has put together a health and wellness toolkit. From meditation practices to mindful family activities, from teacher resources to articles and kids' books to help us process the seemingly endless barrage of coronavirus news, here you'll find a compendium of calming ideas. 
FAMILY WELLNESS
Family Meditation
Find a quiet spot in your home. Choose one person to lead the meditation (rotate family members if you can).  Sit in a comfortable position on the floor or on the couch or in a chair. Some family members might enjoy blankets, head pillows or eye pillows if available.
Notice your breath moving in and out of your body. Don't try to change it. Close your eyes if that feels comfortable.
Reflections: How did it feel to lead the meditation? How did it feel to receive the meditation? What did you enjoy or not enjoy about this experience? What did you notice about your body? What did you notice about your breath?
Free 10 minute meditation playlist
---
MINDFUL FAMILY ACTIVITIES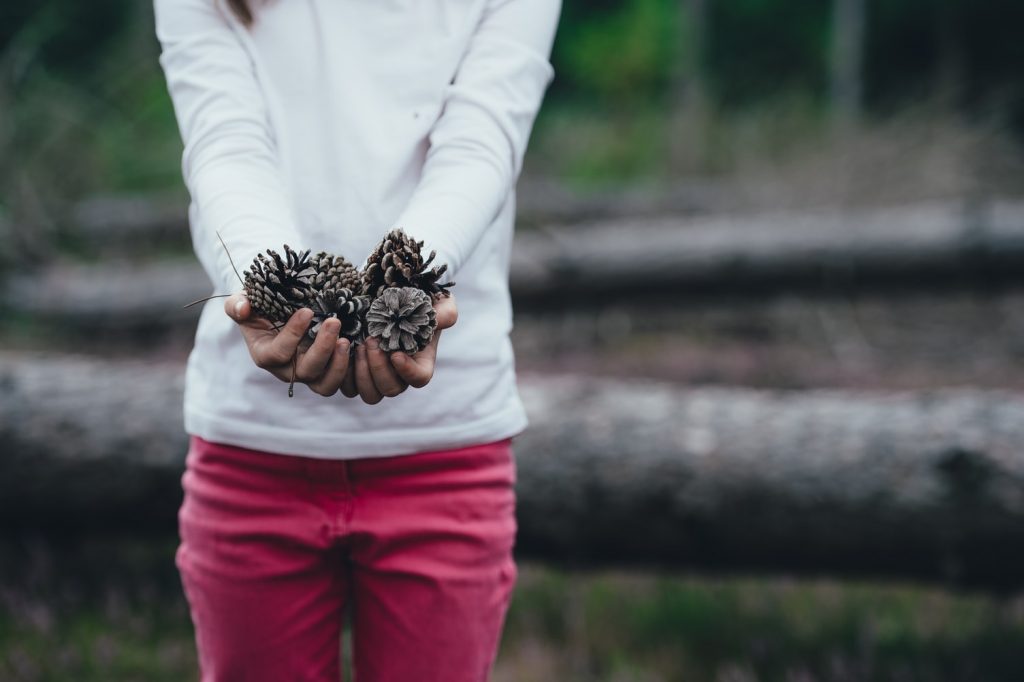 Create a Nature Altar
Go for a family walk, and everyone has to pick up one or two things that they feel connected to. Stone, leaf, pinecone, piece of ice or snow, leaf, stick..anything! When you get home, talk about what everyone has chosen and why. Find a space in your home, to display your treasures.
Reflections: What is an altar and why do we have one? Why are your objects important to you? Why did you choose them? How are you connected to what you chose?
---
FOCUS ON THE GOOD
Sometimes it's all about the right mindset. These resources are dedicated to helping you focus on finding the good in life. 
Discover science-backed practices for more resilience, connection, and well-being, with step-by-step instructions on how to implement them in your life.
The Science of Happiness podcast
Learn research-tested strategies that you can put into practice today. In each episode, a guest tries a specific practice for well-being or connection, and shares their experience.
The Science of Happiness course
While you're home, try our online, self-paced course, offering skills to boost resilience and well-being in your life. Results from tens of thousands of our students show that it helps them reduce stress and feel more connected to others.
Made in collaboration with Holstee, this toolkit includes 30 science-based practices for a meaningful life.
PROCESS THE NEGATIVE
It can be hard to focus on the good when everything you read just seems so… bad. Because who among us hasn't lost good time to a depressing doom scroll?
As we've likely told our kids 100 times, you can't control what's happening around you, but you can control your response to it. These articles offer some perspective on processing the hard truths of the current news cycle.
Parenting during covid 19 (Psychology Today)
Walking in Nature Aids Emotional Regulation (Integrated Listening)
7 Ways to Feel Safe in Times of Intense Fear (Integrated Listening)
The Science of Slow Deep Breathing (Unyte)
The Science Behind Expressing Gratitude Will Surprise You (Fast Company)
How to Hold on to Happiness When Your World Collapses (Psychology Today)
Coronavirus Sanity Guide (Ten Percent Happier)
ArtsWave Edition of Mindful Music Moments
Mindful Poetry Moments and the On Being Project (The Well)

READ YOUR FEELINGS
---
WELL-BEING RESOURCES FOR EDUCATORS
As part of the Greater Good Education Program, Greater Good in Education offers free research-based and informed strategies and practices for the social, emotional, and ethical development of students, for the well-being of the adults who work with them, and for cultivating positive school cultures.
Browse the resource library here>
---
ADDITIONAL FAMILY RESOURCES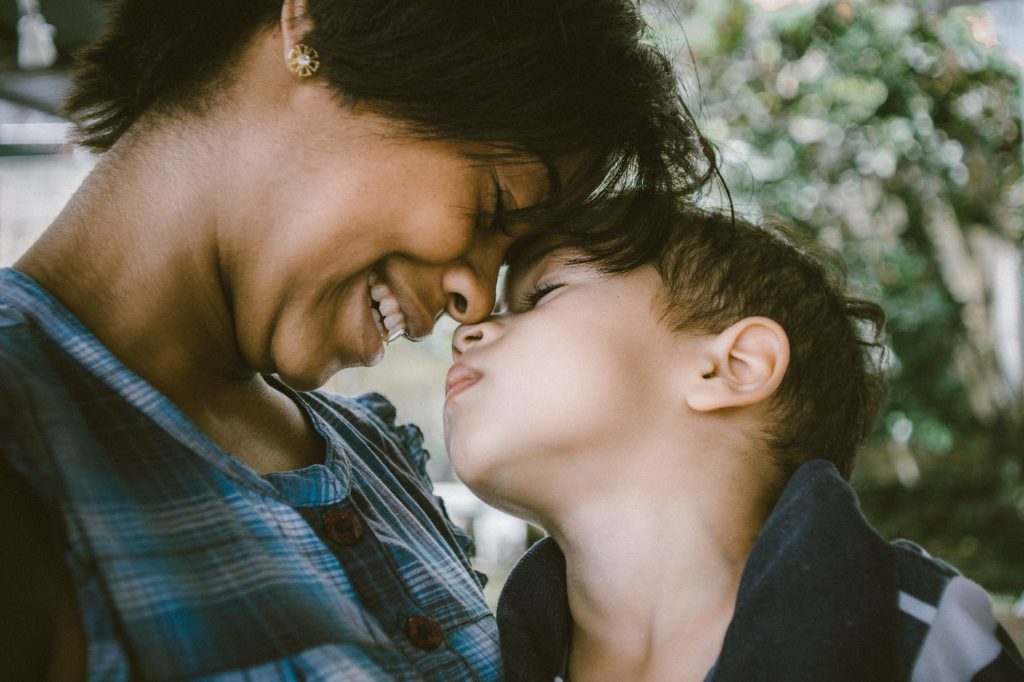 Practices for parents and kids
A Loving Space for Kids' Emotions: Show love to your children by helping them process emotions.
Pleasant Events Calendar for Kids: Help children cultivate self-compassion by planning enjoyable activities.
Reminders of Connectedness: A subtle way to induce kindness, particularly in kids.
Superhero Motivation for Kids: Use pretend play to encourage children to persevere through difficulty.
Body Scan Meditation: Feeling tense? Feel your body relax as you try this practice.Big Life Journal: kids 4+: activities, resources, posters, printables, podcast, blog
Videos for parents and kids
These Questions Can Help You Connect (Even When You're Apart): Researchers designed conversation prompts to help people feel closer. Will it work for 10-year-olds Zuri and Greer?
How to Help Your Child's Compassion Grow: Parents can encourage their kids to practice kindness and caring toward themselves and others.
How to Help Your Kids Feel Loved: Loving bonds between parents and kids can help kids grow into compassionate adults.
Train Your Brain to Be Kinder: Boost your kindness by sending kind thoughts to someone you love—and to someone you don't get along with—with a little guidance from these students.
[Photos: Unsplash]